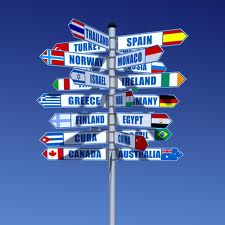 We got names of travel companies that are currently making waves on the internet. These travel sites make it easier for people to travel. They devote their website on anything and everything that can encourage more people to see the world.  It's now trouble-free to find where your next travel destination will be. Just check out a travel website and read the reviews. You can even book flights, hotels and vacation packages with them.
You can actually find a lot of travel companies on the internet but which ones are the best? We're listing down the top 15 online travel websites to help guide you. You're sure to find your niche in either of these travel companies. Read on and find out more:
Tripadvisor

—a great resource for all information regarding travel destinations.

Tripadvisor's

content is made up of its user's reviews. They also provide directory information for the travel destinations they feature.
Yahoo! Travel

—another great resource for travel, Yahoo! Travel can even help you book tickets for flights, hotel rooms and even car rentals. They have travel articles to help out the novice traveler as well.

Expedia

—has become synonymous for great travel prices. They can give travelers great prices for hotel bookings and flights at the comfort of their home. Expedia has offices in 29 countries.

Travelocity

—known to be the sixth largest travel agency in the US and the second largest online travel site. They provide full travel agency service and operate an office in America and 6 other countries.

Priceline

—is an industry leader in travel booking whereby they help their users obtain the best prices for hotel bookings and airline tickets through referrals. In 2007, Priceline acquired Singapore-based travel company Agoda.

Orbitz

—in operation since 2001, Orbitz is a great site for travel research, planning and booking. They also have Orbitz for Business—a division of Orbitz that's focused on corporate travel.

Kayak

—is called a travel Metasearch engine. They were named by TIME magazine as one of the 50 best websites in 2009. Their website also won a Webbys and a People's Voice award.

Hotels

—this website helps you find the best hotel deals around the world. You can actually compare rates so that you can choose the best one that's out there. They also provide information on discounts and promotions.

Travel Zoo

—they boast of having 26 million users that span the US, Europe and Asia (and they have offices in 25 countries). Travel Zoo is the largest publisher of travel, entertainment and local deals on the internet.

Hotwire

—launched in 2000, is a leading provider of discount airfares, hotel, car rental services and vacation packages. Their offerings, sold at a discount, are usually unsold travel deals.

Booking

—you can browse hotel reviews at Booking.com to help you in your decision on where to book. And as their name suggests, you can book through them and get great guaranteed discount prices.

Cheap Tickets

—this website is mainly focused on the leisure market. They offer cheap tickets for hotels, flights, car rentals, vacation packages and cruises.

Lonely Planet

—the travel book guide's website is also a rich resource for everything about travelling.  They give expert advice and helpful tips for all types of travelers. They publish 500 titles in 8 languages and they have magazines and a mobile application as well.

Virtual Tourist

—this is another free user-generated travel site where you can read up on travel tips, advice and reviews. Virtual Tourist is especially helpful when planning on where to go and where to stay for your vacation.

Travel Pod

—is actually a website that enables its users to create blogs about travel. The bloggers populate the content in Travel Pod where they share expert advice and tips on travelling.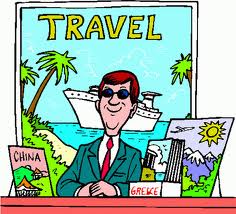 Check out the any of the 15 sites we've listed here the next time you're planning to travel. They not only provide you with all the travel information you need, but they also give you the opportunity to book your hotel and plane tickets easily.  The advantage you get from checking these sites is that you can do a comparison with the prices—which is a dream come true for the traveler on a tight budget.
With the names of travel companies listed here, which one is your favorite?